Congratulations to all the participants who took part in, and finished the Matfen 10k this past Sunday. You were all wonderful to watch.
The race began with a spot of heavy rain which fell at a tremendous rate, but this didn't stop our runners.
Soaking, but still smiling our participants ran through beautiful country roads surrounding Matfen village, swiftly looping around the outskirts of the village itself and finishing near Matfen Village Hall. An undulating 10k route providing a smooth but challenging run, with a fresh country breeze. It doesn't get much better than that.
Special mention to the standouts of the male category:
Finishing 1st and recieving a trophy and £50 credit was David Young of Heaton Harriers who ran a swift 33.37 chip time.
2nd place male was Michael Stott of Blyth RC finishing at 34.24.
3rd place was Luke Hilliard of Elswick Harriers with a 34.36.
For the female category:
Fiona Sim once again shows her mettle being the first female to finish with a time of 41.35, recieving a trophy and £50 credit.
2nd was Carole Page of Alnwick Harriers with 43.29.
3rd was Elizabeth Earle of Tynedale Harriers with 43.32.
Final mention to Barry Frost a Run Nation Club Member, for finishing first in the V60 Category and for sporting the new and improved Run Nation Joma kit while doing so.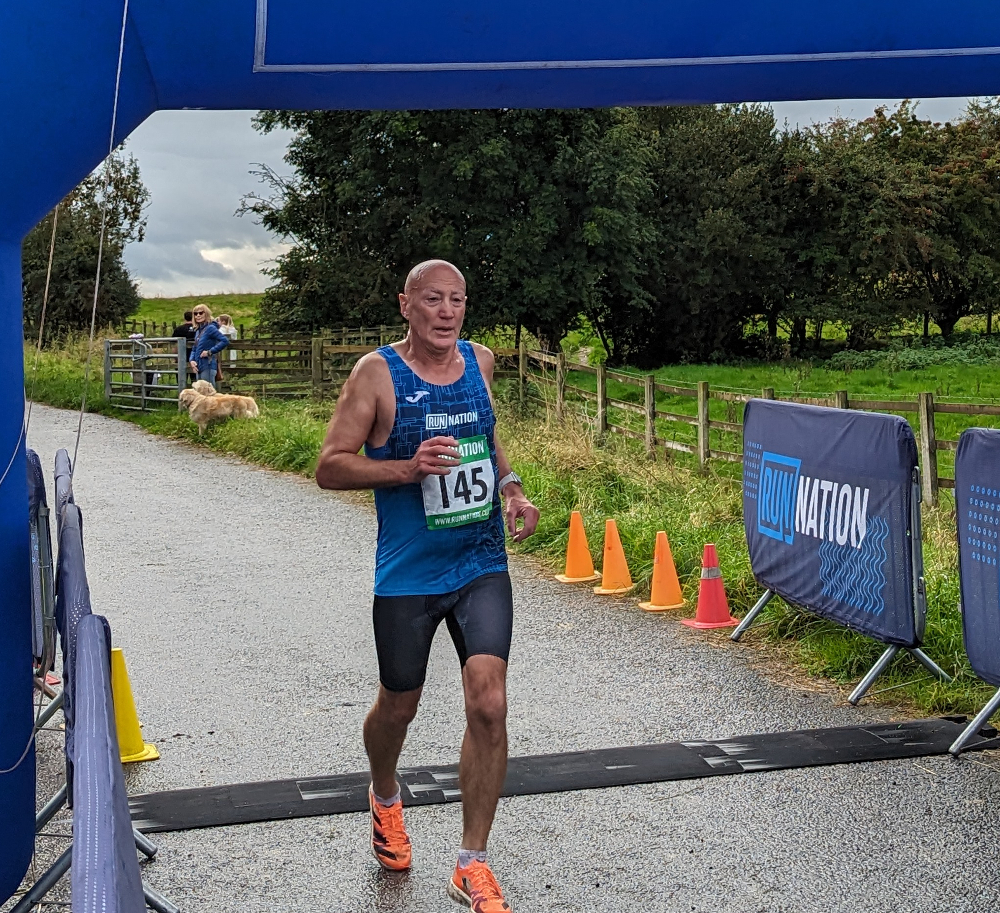 See link to view/buy: https://runnation.co.uk/shop/catalog/run-nation-running-club/24
Run Nation RC members get items for free among other benefits. See Link to Join: https://runnation.co.uk/shop/catalog/club-membership/33
Overall, Matfen was a very successful and enthralling event and we can't wait to see you at the next one. https://runnation.co.uk/races
---
This race was hydrated in partnership with Marlish Water.
Sourced in the hills of Northumberland, our spring water takes 150 years to slowly filter through the rock strata, aquiring its pure quality and fine taste.